If life were perfect, everyone would pay his or her share of taxes on time, in full, and never miss a single deadline. But as we all know, no one is perfect, and life can shift in a flash from moments where all is going well to periods of utter chaos. If your tax situation has seen better days, it's time to call in the professional tax consultants from Taxation Solutions, Inc. Equipped with the collective backing of more than four decades of experience, we have the tax relief services you need to make a full recovery from times of turmoil and get back on the road to financial freedom. Best of all, your initial tax help consultation is free. Give us a call today!
All-American Tax Relief Firm
Experience Spanning 40 Years
Licensed, In-House Tax Attorneys
Flexible Scheduling On Request
Free, No-Risk Price Estimates
At Taxation Solutions, many clients come to us desperate for answers to complex tax problems. The first thing you should know is that no matter how bleak your tax issues may seem, we have a number of remedies up our sleeves to bring you partial or even complete, lasting tax relief. Unlike other tax consultants that offer services such as bookkeeping and tax return preparation, we prefer to reserve our resources for more important matters such as abating tax penalties and structuring tax settlements. In fact, nothing gives us greater pleasure than to see the smile on your face after your tax resolution strategy has been approved or your IRS tax audit is over. For solutions to tax problems large or small, we're your team! 
Serving the Atlanta area, Taxation Solutions is proud to bring our tax relief expertise to individuals and businesses. Whether you're a homeowner hoping to qualify for an offer in compromise, an executive bogged down by workplace tax problems, or a truck driver strapped with back tax issues, we're here to help out in any way we can. In addition to the city of Atlanta, our services are available to the entire surrounding region, including the communities of Sandy Springs, Marietta, Alpharetta, Smyrna, East Point, Peachtree City, Douglasville, Forest Park, Conyers, and others.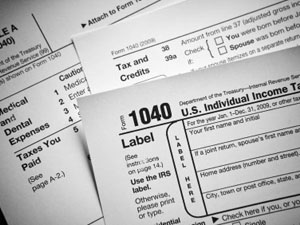 Make a date today to meet with one of Taxation Solutions' licensed and insured tax attorneys for your free, no-risk consultation. It's the best way to learn more about our professional tax resolution services and find out if our firm is the right fit for you. Since 2008, our All-American tax relief company has helped hundreds of clients break free from the grip of grievous tax problems and turn in a new direction toward economic prosperity. We look forward to doing the same for you, using our personalized approach to tax resolution and IRS assistance. Simply call or e-mail us today to set up your appointment and get a free, upfront estimate on our tax help services.
For your complete assurance, Taxation Solutions is a fully licensed and insured tax relief firm accredited by the Better Business Bureau. We're also proudly affiliated with one of the industry's leading membership organizations, the American Society of Tax Problem Solvers.